Emu Oil Used To Treat A Gasoline Burn
Click on the links below for more pictures or to go back to the article.
Abrasion | Lesion | Eczema | Article
Gasoline Burn Treated With Emu Oil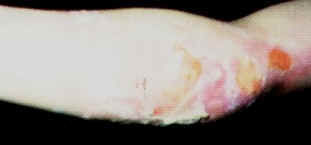 A gasoline burn on the arm of an 8-year-old patient.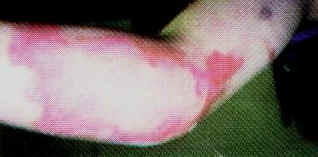 The lesion after pure emu oil was applied for three days.
The lesion after one week of pure emu oil application.


The lesion 21 days later with almost complete healing.
Note: The patient was treated with pure emu oil only, no antibiotics.