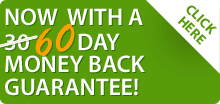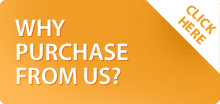 Specializing in Quality Pure Emu Oil & Emu Oil Products
We offer a full line of Premium Emu Oil Products plus two types of pure emu oil,
Fully Refined Regular Emu Oil and Ultra Clear Emu Oil.


Looking for quality emu oil products?
We offer a wide range of emu oil products developed to fit the needs of our customers. Our emu oil product formulas offer maximum absorbency for a longer lasting effect. This is achieved through the careful blending of our pure emu oil along with natural, high quality botanical ingredients. The resulting formulations achieve a synergistic impact, which enhances their performance making them a great value for your money.
Choose from the categories on the left side menu to find a high quality emu oil product for your needs.
All of our emu oil products are made in the US with fully refined emu oil sourced from our network of US emu farms.
When you purchase from us you can buy with complete confidence. You will receive high quality products that will meet your needs backed by our 60 day money back guarantee, and award winning customer service.
---
Why is emu oil so beneficial?
The answer lies in the natural fatty acid composition of emu oil. Pure emu oil is an omega rich oil. It is mainly comprised of Omega 3 EFA (Linolenic Acid), Omega 6 EFA (Linoleic Acid) and Omega 9 (Oleic Acid). These fatty acids are needed by the body for proper function. Both Omega 3 and 6 are Essential Fatty Acids (EFA's). This means that our bodies can not produce them and must rely on us getting them from an outside source such as through our diets or through dermal absorption. The benefits of these fatty acids are well documented and can easily be researched online.
Pure emu oil is highly penetrating and can also be used as a transdermal carrier. Despite the fact that it is an oil, it is non-comedogenic (non-pore-clogging) and it is hypo-allergenic. It is also non-toxic and is a non-ocular irritant (won't irritate your eyes).
Use this remarkable oil on your face, hands, and all parts of the body to help improve the look and feel of your skin.
Here at Uniquely Emu we only produce fully refined pure emu oil and emu products that are formulated using that same oil.
Our pure emu oil is guaranteed to be just that --- Pure Emu Oil that doesn't contain any fillers, dyes, perfumes, or other types of oils.
Click here to find out more information about why you should buy your emu oil from us.
So what are you waiting for? Try emu oil today!
---